"Before seeing Dr. Rhodes at Advances in Dentistry I was unhappy and embarrassed to smile. I avoided foods that I love and I was in pain when eating hard foods. After my immediate dentures at Advances in Dentistry I said, I should have done this 10 years ago! Now I can eat whatever I want, and I'm not embarrassed to eat in public anymore. I love to smile now and I can bite down on pretty much any food. My friends tell me I look like a happier person!" – Jim C. OKC
Not all dentures are the same. Making dentures is an art and science. It is important to have a great, tight-fitting denture that you can comfortably eat with and also have a great smile. That is why people from all over Oklahoma have been coming to see Dr. Corbyn Rhodes and Dr. Angela Windsor for over 25 years to have their dentures made at Advances in Dentistry. We understand how important it is for you to have high-quality dentures in Oklahoma City, Oklahoma, at an affordable price.
Only top-quality materials are used in making your new dentures here. Our dentists and team customize each set of dentures for you personally. No cookie-cutter or clinic-style dentures are made here at Advances in Dentistry. You will get to pick the color of the teeth as well as the shape and style of the teeth for your new denture.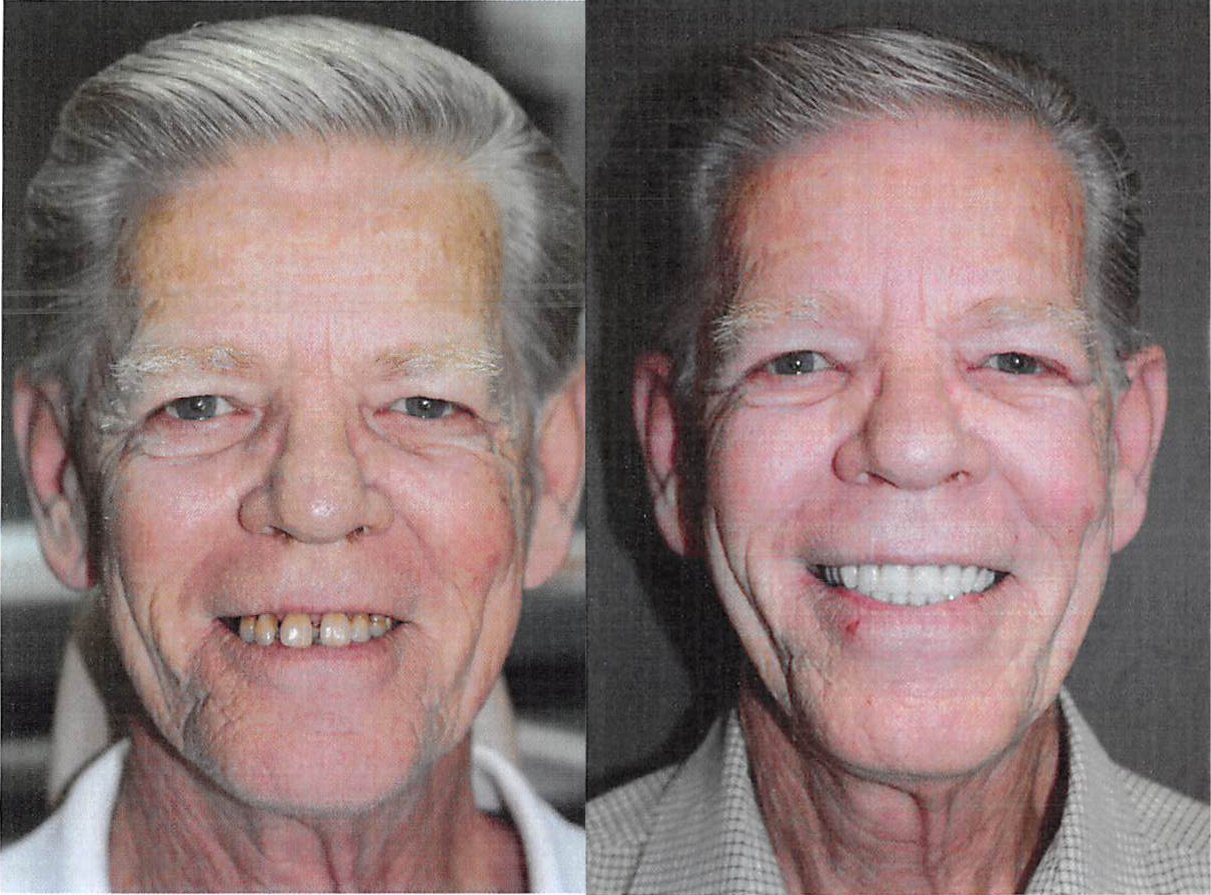 Immediate Dentures
Immediate dentures are made when you have teeth but are having them extracted or removed. We take molds or impressions of your mouth and teeth and fabricate your new dentures before your next appointment. At your next appointment, we remove your teeth and place the new immediate denture in your mouth. We will see you for a few follow-up visits at no charge to make sure your new immediate denture is comfortable and make any adjustments needed.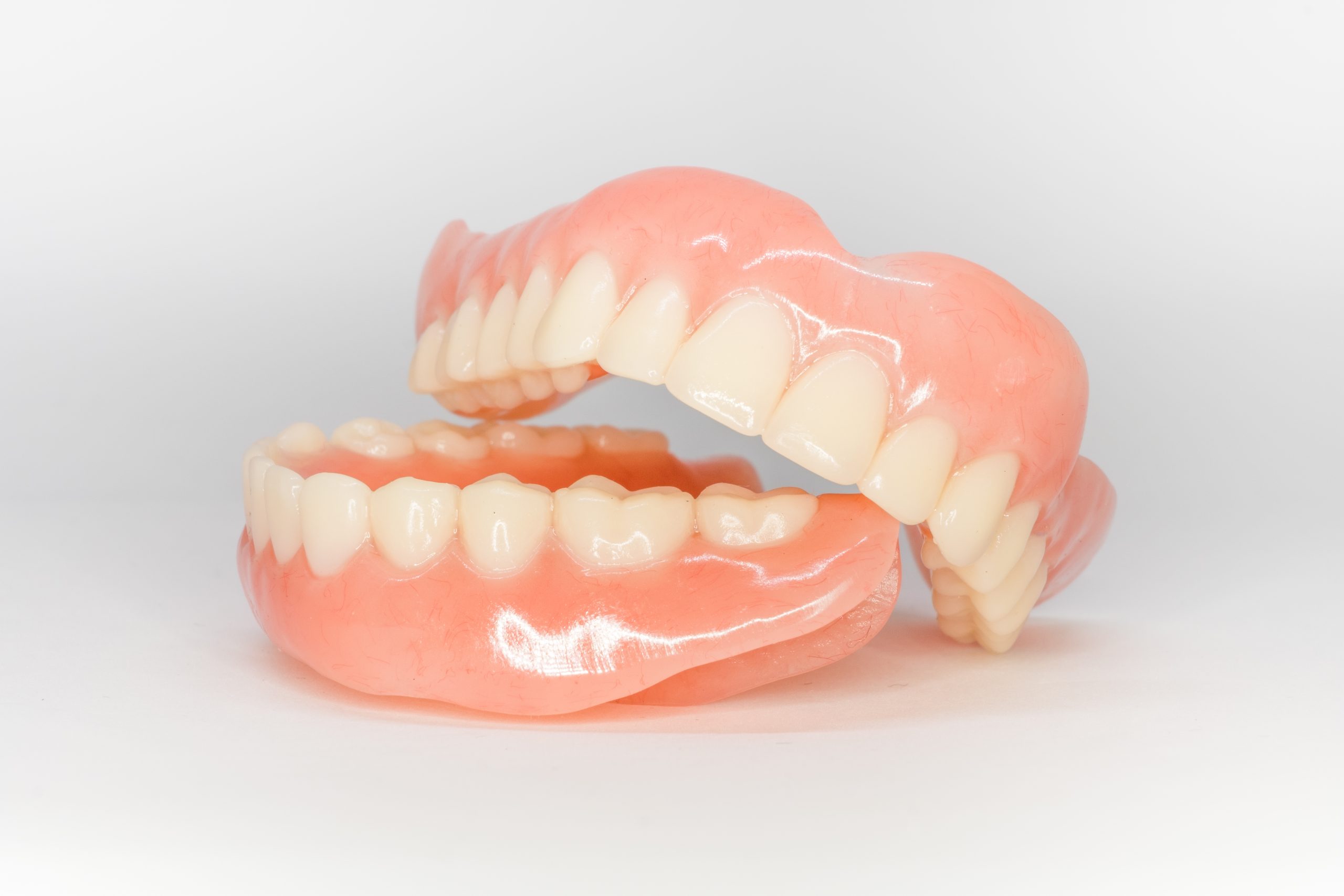 Complete Dentures
Complete dentures are made to replace your old dentures. You tell us what you do not like about your old dentures and what changes you would like to make for your new dentures. We will then take some molds and impressions of your mouth, and you will pick the color of the teeth as well as the shape and style of the teeth you would like to have in your new dentures. But we do not stop there: We will also have you come in for a "try-in" where you get to see and approve the denture before it is finished. This is a very important step that not all dental offices do when making dentures. This allows you to place the denture in your mouth and make sure the fit and bite are good and your new smile looks fantastic. If you would like to make any changes, no problem! We can do that before they are completed. After you approve the denture, we always give you a few follow-up appointments at no charge to make any adjustments you may need.
Partial Dentures
Partial dentures can be used when you are missing a few teeth per jaw. At Advances in Dentistry, we offer two types of partial dentures.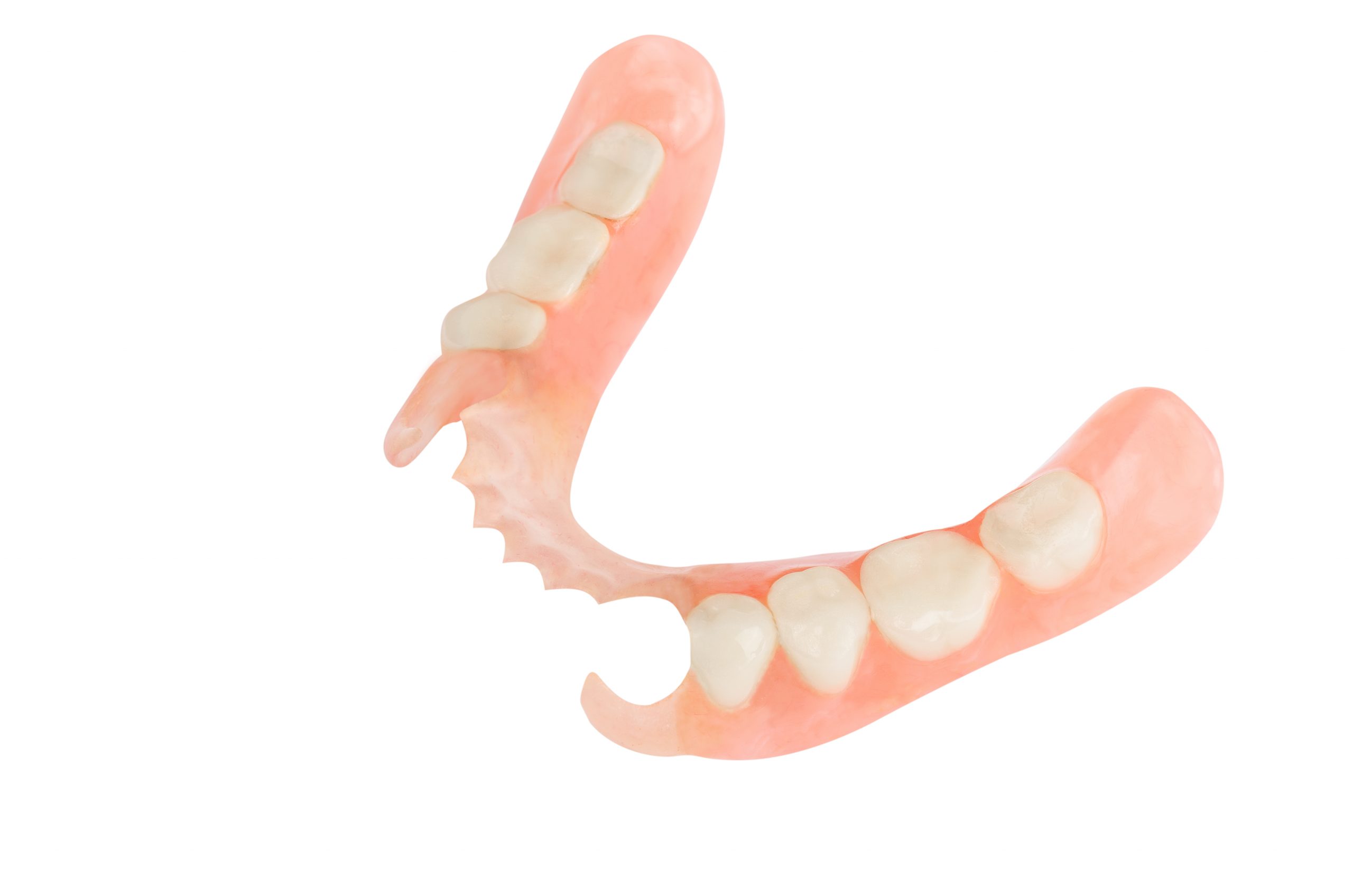 1. Flex Partial: This is a more modern and aesthetic type of partial because it is gum colored, flexible and lightweight. It blends into your mouth and is not very noticeable. Many people choose the flex partial for the upper jaw so no metal is visible.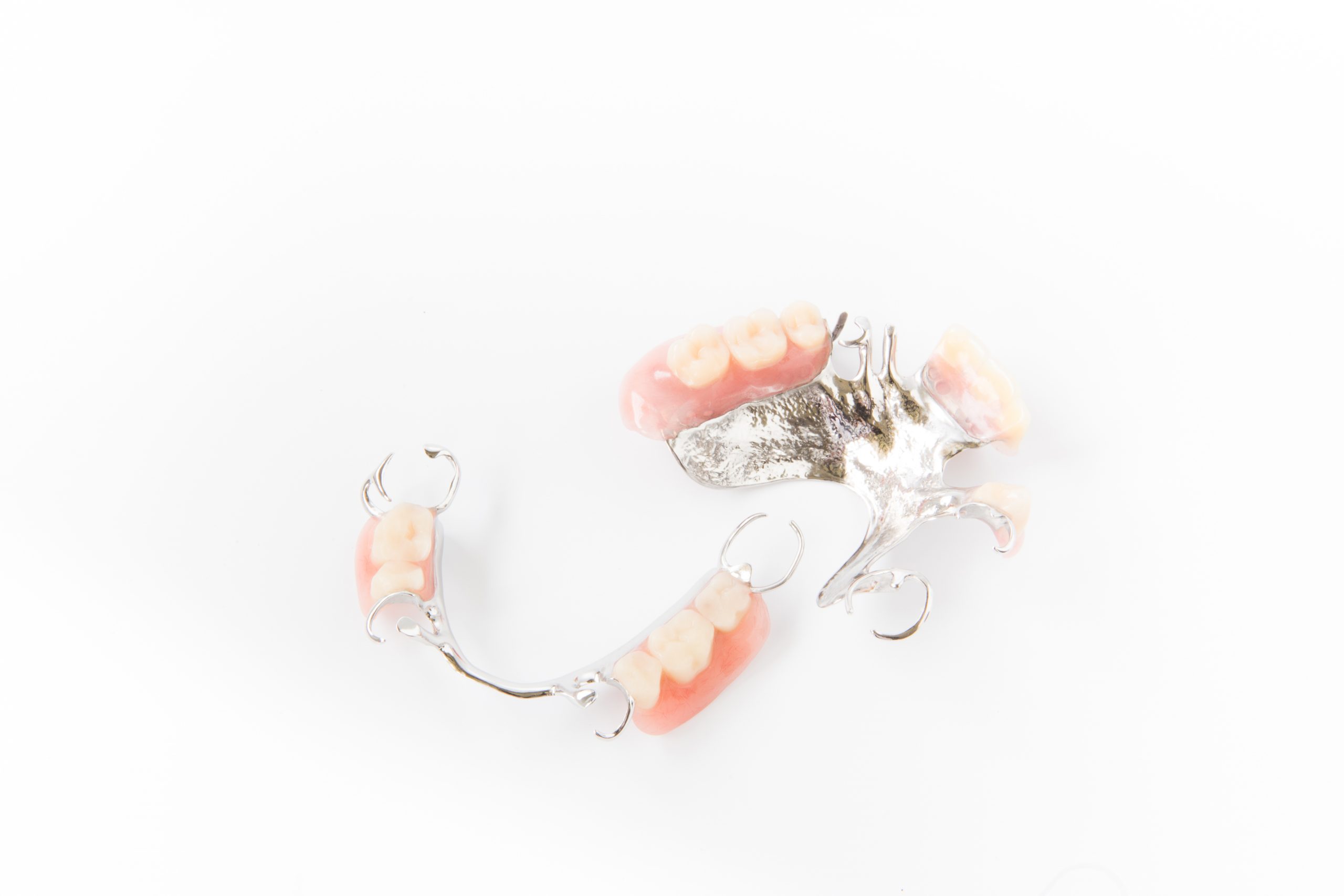 2. Cast Partial: This type of partial denture has a cast metal base. It is made through a similar technique used for rings and jewelry. The pink acrylic or gum material and teeth are added to the top of the metal base. The metal base has clasps that grab hold of a nearby natural tooth to help it stay in place. This is a very strong partial denture and can be easily adjusted. If you lose additional teeth in the future, we can typically add teeth to this type of partial.
We know you have many options when choosing a dentist in Oklahoma City to make your dentures. At Advances in Dentistry, we have the skill, expertise and experience to help ensure you get the highest-quality, best-fitting denture possible. Our goal is to make you happy! Give us a call today at 405-751-6996 and ask for a free consultation to see how we can help you get a great-fitting, affordable denture.