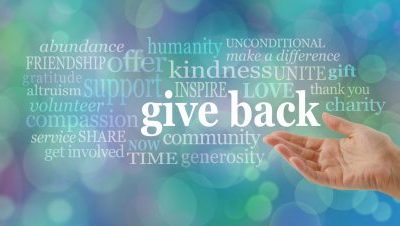 We have all heard the phrase "Shop Local", or "Family owned and operated". What does that have to do with looking for a dentist in OKC? Well, actually, a lot. You may have noticed dental offices in Oklahoma City are being bought by corporations that are located outside of Oklahoma.
The dentist may stay in the office for a few years, then eventually be replaced by another dentist. Many dentists who are looking to retire or cut back choose this option. There is nothing wrong with this, and it is a good opportunity for many dentists. But, as a consequence, many of the dollars spent at the dental office leave the local Oklahoma City economy and go out of our state. When you call one of these offices for the first time, you may actually be speaking to someone at a call center in a different state. So, "Shop Local" can apply to where you shop, as well as services that you receive.
You do have a choice when searching for a dentist in Oklahoma City for dental implants, sedation dentistry, cosmetic dentistry or any other dental service. If you do want to "Shop Local" and make a difference for Oklahoma City then you might want to consider Advances in Dentistry, Dr. Corbyn Rhodes and Dr. Angie Windsor, for your dental care. Advances in Dentistry is owned by Dr. Corbyn Rhodes. Dr. Rhodes grew up in Yukon, Oklahoma and attended the University of Oklahoma College of Dentistry. He graduated Dental School in 1994 and later formed Advances in Dentistry. Dr. Rhodes lives in Edmond, Oklahoma with his wife of over 30 years and his 2 children. They attend LifeChurch and participate in local activities in Oklahoma City and Edmond. Dr. Angela Windsor grew up in Midwest City and graduated from the University of Oklahoma College of Dentistry in 1996. She joined Advances in Dentistry in 1998.
Dr. Windsor enjoys living in Edmond, Oklahoma with her husband and has a grown daughter and one in middle school. They also attend LifeChurch. If you ask Dr. Rhodes he would tell you that he has been very blessed to be able to provide dental care for the people of Oklahoma. As a way of showing his gratitude, Dr. Rhodes started the SHINE PROJECT in 2011. The purpose of the SHINE PROJECT is based on the biblical verse Matthew 5:16. A portion of the income from Advances in Dentistry is donated to charitable organizations. To date, the Advances in Dentistry SHINE PROJECT has donated over $100,000 to different causes. As an example, Dr. Rhodes partnered with Oklahoma City Beautiful to transform the barren median at North May and Memorial. This was a donation of over $55,000 from the Advances in Dentistry SHINE PROJECT to revitalize the area into a beautiful green space. This project provided jobs for the local economy in the form of plumbing, electrical and landscaping. This project was good for the environment, good for Oklahoma jobs and good for the people of Oklahoma City.
Yet, the Advances in Dentistry SHINE PROJECT didn't stop there, each year they donate close to $7,000 to OKC Beautiful to take care and maintain the landscaping at May and Memorial and even have it decorated at Christmas time for all to see and enjoy. That is just one way that Dr. Rhodes and Advances in Dentistry give back to Oklahoma City. Another example was the local Cru organization at the University of Central Oklahoma in Edmond. Dr. Rhodes and the SHINE PROJECT donated to the Edmond chapter of Cru and Dr. Rhodes even had pizzas delivered to the weekly meetings. Helping college students was a very rewarding experience for Dr. Rhodes and THE SHINE PROJECT.
Giving back, helping people, helping the environment and making Oklahoma City more beautiful are just a few of the goals of the Advances in Dentistry SHINE PROJECT. By choosing Advances in Dentistry for your dental care in Oklahoma City you can be a part of the SHINE PROJECT and help improve Oklahoma City and maintain itself as a great community.

Check out OKC Beautiful Donors